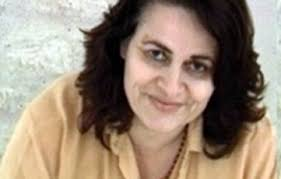 Zoï Kapoula, PhD./HDR, EMBA, CNRS
Senior Fellow
Zoï Kapoula PhD./HDR, EMBA, Research Director at the CNRS, in the field of cognitive Neurosciences, leader of the IRIS/FR2022-CNRS team specialized in the neurophysiopathology  of eye movements; their interaction with vision, perception, cognition, body equilibrium, and posture. Worked on dyslexia, strabismus, tinnitus, vestibular deficits, vertigo, ageing, cognitive impairement and dementia in humans. She teaches eye movement control in masters of neurosciences, orthoptics and optometry. Patented novel technologies for detecting problems of binocular 3D motor control and rehabilitation. She founded and directs the national GDR ESARS (Groupement De Rercherche, Esthétique Art et Sciences, CNRS Institut of Biological Sciences & University Paris Descartes), and the 2018  fall school on transdiciplinarity, artistic and scientific creativity.
Advancing Brain Health
Want to keep up to date on all our latest research and activities? Sign up for our newsletter!