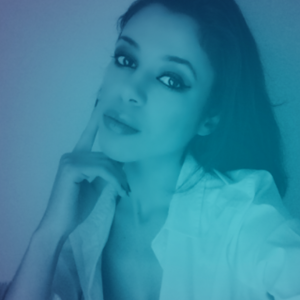 Fellow
Dr. Kamila Moulaï is a young postdoctoral researcher in Human Resources Management. In February 2021, she has been awarded a Marie Curie Individual Fellowship. Kamila earned her Doctor of Philosophy degree in Economics and Management Sciences (Human Resources Management orientation) from the Université Catholique de Louvain (Belgium) in 2020. She received the international jury's unanimous congratulations for her interdisciplinary work, which reconstructed the emancipatory project of expatriate talents and the analysis of the interplay between workers' aspirations
and intra-organizational constraints.
Dr. Moulaï is the elected national representative for Belgium at the European Academy of Management (EURAM). Kamila holds a Master's degree in Human Resources Management (UCLouvain); and a European Master in Labour Studies -Social Policy Programme- (Universität Bremen). She also earned a Master's degree in Labour Sciences (UCLouvain). She got her Bachelor's degree in communication and information sciences. Kamila is dedicated to empowering women in discovering their inner resources to become who they want to be and embrace their aspirations. She, therefore, serves as a voluntary coach in communication and personal development. Kamila's interdisciplinary research aims at understanding how workers' lived experiences evolve in a changing, globalized, and complex world of work, including more recently how the implementation of new technologies intersects with workers' identity beyond professional roles. She focuses on studying individual-level processes through qualitative research methods. As a boundaryless researcher, she enjoys connecting fields to capture a richer and more nuanced perspective on what it means to be a worker today. Dr. Moulaï believes in the potential of a responsible integration of Artificial Intelligence in organizations to unveil workers' potential. She will join the Rotterdam School of Management to investigate the future of work with professor Flore Bridoux.
Advancing Brain Health
Want to keep up to date on all our latest research and activities? Sign up for our newsletter!