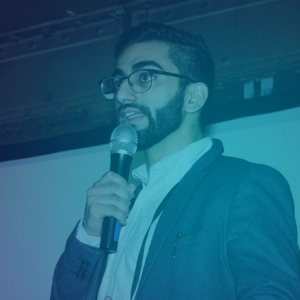 Junior Fellow
Zain Hussain obtained a BSc (Hons) in Medicine from the University of St Andrews, UK and an MBChB Medicine from the University of Edinburgh, UK, in 2017 and 2020 respectively.
He is currently working as a Foundation Doctor in Ninewells Hospital, NHS Scotland, and holds appointments as a Foundation Fellow for the UK Royal College of Psychiatrists and an Associate Faculty Member (CEP) in the School of Medicine, University of Edinburgh.
He has also held appointments as a Visiting Researcher at the Boston University School of Public Health, USA (2020) and the School of Computer Science and Engineering, Nanyang Technological University, Singapore (2018), and as a Visiting Student Researcher at the Nuffield Department of Surgical Sciences, University of Oxford, UK (2015-17).
He has been the recipient of a number of prizes and awards to-date, including the Palliative Care Research Prize (Royal Society of Medicine, UK), a Merit in Student Research (MBChB, University of Edinburgh), the "Place for All Award" (Edinburgh University Students' Association) and joint-winner of the "Public Health Product Forge" Hackathon (formed team "Docmetrics" ). He is the founding President of the Edinburgh Coexistence Initiative, a Board Member for the Edinburgh Interfaith Association, and the Student Activities Liaison Officer for the IEEE UK and Ireland Industry Applications Chapter.
His research interests are focussed on exploiting artificial intelligence and data science in a range of healthcare applications, including primary care, public health, neuroscience and psychiatry, ophthalmology and medical education. He has presented his work at national and international conferences, and published in leading academic journals, including BMJ Open and the IEEE Biomedical and Healthcare Informatics Journal.
Advancing Brain Health
Want to keep up to date on all our latest research and activities? Sign up for our newsletter!