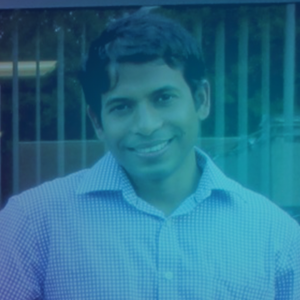 Dr. Mustak Ibn Ayub, D. Phil
Fellow
Mustak Ibn Ayub is an assistant professor in the Department of Genetic Engineering and Biotechnology, University of Dhaka, Bangladesh. He completed his BSc and MSc from the same university in 2006 and 2008 respectively. He has been awarded two gold medals for excellence in academic study and research in his University. He completed his DPhil at the University of Oxford in 2017. Dr. Ayub has published 6 books and edited two. He has published four peer-reviewed articles. He has one approved- and one pending- patent. 
Dr. Ayub is actively involved with several organizations. He has founded the Cancer Care and Research Trust Bangladesh which works to introduce patient-centric management and research of cancers in Bangladesh. He also founded the Network of Young Biotechnologists of Bangladesh, Oxford University Bangladesh Society, and Curry Runners Oxford (a philanthropic organization).   He was part of the core organizing committee of the ICCI*CC-17 held in Oxford in 2017. He is devoted to facilitating science education and research in developing countries which is epitomized in forming organizations like LabMatch (http://www.labmatch.org/) and MentED (http://www.ment-ed.net/).
Current Research:
Dr. Ayub leads research teams on Computation Oncology and Molecular Oncology to investigate the molecular landscape of cancers for precision diagnosis and treatment.

Dr. Ayub and his team are investigating the use of internet content for the positive modulation of human mood and emotion. His algorithms allow machines to interact empathetically with human users. 
Advancing Brain Health
Want to keep up to date on all our latest research and activities? Sign up for our newsletter!